How 'Robotic Process Automation' (RPA) facilitates enterprises solutions?
Many small as well as large group companies are faced with exhausting challenges like repetitive and mundane business processes, highly strenuous repetitive tasks, and dealing with unstructured database, costly and high maintenance IT setup. This list can go on, and due to these infirmities it creates operational inefficiencies in organization which affects the growth. While on the other hand companies strive to increase service quality and reduce the operational cost without changing the legacy systems.
Robotic Process Automation plays a vital role helping organization to increase efficiency and agility. It can dramatically reduce operational costs with zero error rates without any change legacy systems or applications. It effortless work 24/7 without taking any break and provides the well-structured database. It significantly improves the processing time of any business process and gets the job done in very less time. In simple words RPA Enterprises can be used for automating the any business process which involves manual data handling, repeated data entry, excel based data massaging, reconciliation, etc. in order transform business process digitally end-to-end.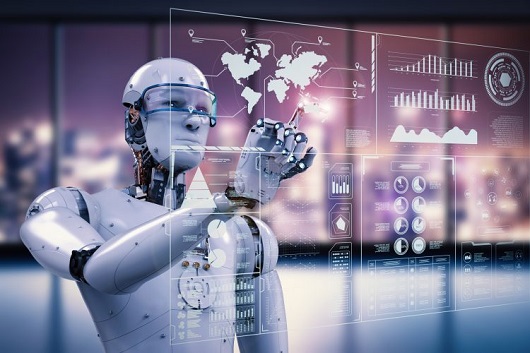 How does Digital Workforce Platform work?
OMFYS Technology are strategic partners with 'Automation Anywhere Inc.' (AAI) the world's leading RPA solution provider. Automation Anywhere has built its RPA, understanding the changing scenario of enterprises and its complexity which affect the growth. 'Automation Anywhere' created the 'Digital Workforce Platform' to reduce human intervention and to perform tasks by a software Bot.